People with autism and other intellectual and developmental disabilities (IDD) often experience barriers to participating in air travel.
Airports and airplanes can be overwhelming and full of unexpected and overstimulating variables, such as bright lights, noises, TSA security screening, and crowds. Too often, there is a lack of understanding among airport and airline staff—leading to confusion on how to handle accommodations or unexpected behaviors when a flier is overwhelmed or nervous about navigating the air travel process.
Combined, these barriers lead to hesitation and fear, inhibiting participation in air travel. As a result, people can miss out on new experiences and connecting with family members and friends that live far away.
The Wings for All® (Wings) program gives families and aviation professionals the confidence to take to the skies with ease by providing an airport "rehearsal," as well as a presentation on the aircraft features and in-flight safety protocols.
For Individuals and Families, Wings alleviates some of the stress that people with autism and other IDDs and their families experience when traveling by air by providing families with the opportunity to experience and learn about how their loved ones will react to different stimuli in the airport.
Wings for All also gives airport, airline, TSA professionals, and other personnel the opportunity to observe, interact, and deliver their services in a structured learning environment—improving their disability competency and processes for accommodating ALL passengers who fly.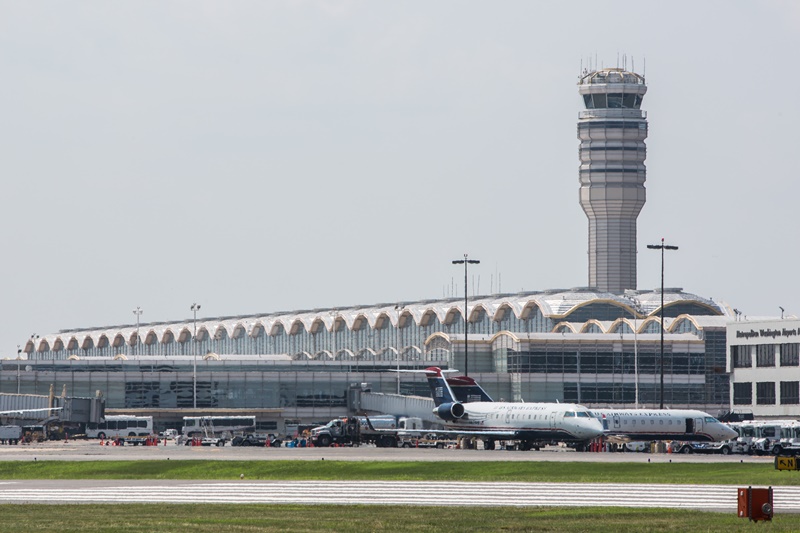 Wings for All at Reagan National Airport
Saturday, October 28, 2023 – 7:30 a.m.
The program is "Sold Out"
If there are any cancellations, we will invite other attendees from a waitlist.

---
2023 Wings for All Volunteer Opportunities
Fun, Enthusiastic Event Volunteers Needed

Do you love hosting events, making sure folks feel welcome, and ensuring that an event goes off without a hitch?
If so, we need your help on October 28th to ensure that Wings for All at Reagan National is a HUGE success. We're seeking event volunteers to help us with all aspects of this event. Volunteers can help with set up, greeting and registration, providing directions, site management, check out, and tear-down.

---

Wings for All is a partnership between The Arc of Northern Virginia, GoJet,
Metropolitan Washington Airports Authority, the Transportation Security Administration, and United Airlines.

View the Photo Gallery from our last Wings event in 2020 at Washington Dulles airport.
---
See What Happens at a Wings for All Event
This video was taken at a Wings for All event at Reagan National in 2016.
This video was taken at a Wings for All event at Dulles International in 2015.
---
For more information or if you have questions about Wings for All, email Ashley Schalick, or call 703-208-1119.
---