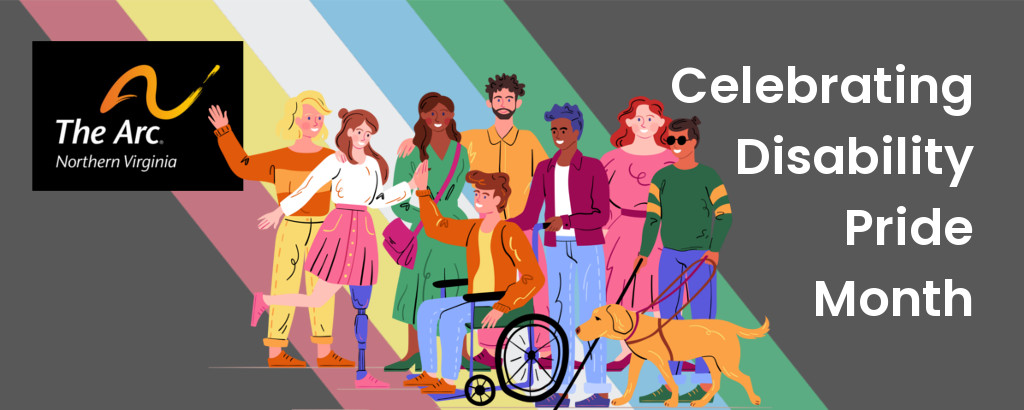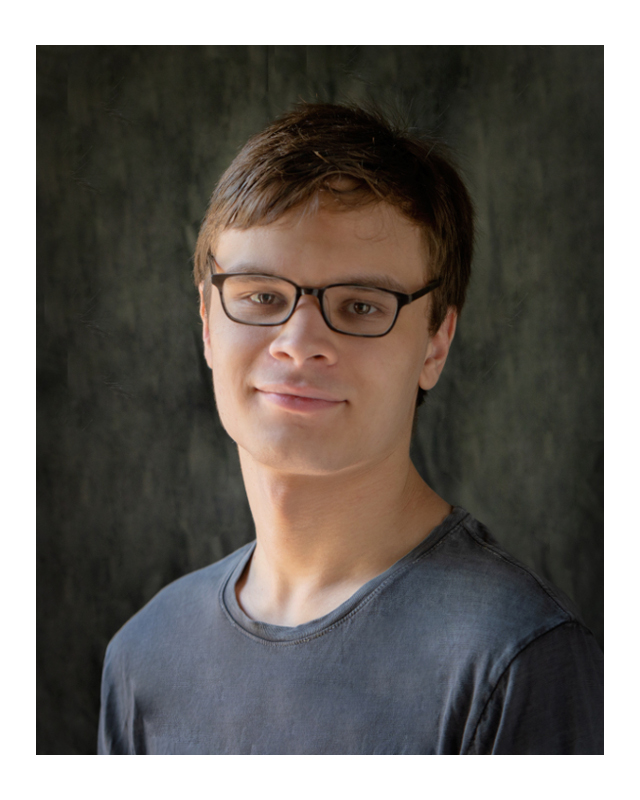 Disability Pride Month is celebrated every July and is an opportunity to honor the history, achievements, experiences, and struggles of the disability community. This essay on Disability Pride Month is written by our summer intern, Nicholas Goodhart.  Nicholas is a self-advocate, a graduate of George Mason University with a Bachelors degree in Computer Science, and enjoys real-time strategy games in his spare time.
---
The American with Disabilities Act (ADA) was signed on July 26th, 1990. This is an extremely important piece of legislation for disabled people. It prohibits discrimination against disabled people in all areas of public life, and it guarantees their inclusion in society. The disability community fought long and hard to get this piece of legislation passed. After its passing, a celebration was held in Boston, which became known as the first Disability Pride Day. Since then, celebrations have been held in different cities each year during the month of July. In 2015, which was the 25th anniversary of the ADA, the first official Disability Pride Month celebration occurred.
Despite the progress that has been made, the disability community still faces challenges. A lot of these challenges come from ableism and stigmas towards people from disabilities, both from non-disabled people and from disabled people themselves. There is a harmful belief that people with disabilities should make every effort to not stand out, and to blend into society. This can cause disabled people to downplay their own needs and pain, have a lower self-esteem, and make them think that they have to endure discomfort so that others can be comfortable. It also leads non-disabled people to believe that disabled people do not contribute to society, because they do not see their accomplishments or their contributions. This is why Disability Pride month is so important, because it can fight this harmful belief.
Disability pride month highlights disabilities as a natural and beautiful part of human diversity. It helps people to acknowledge, respect, and value disabilities. It empowers disabled people by highlighting disabilities as integral parts of who they are, and allows them to come together and be heard. It is a way for them to reclaim visibility in public, where they have been historically pushed out. It fights ableism and challenges the stigmas associated with disabilities. By connecting with each other, disabled people can come to realize that it is ok to advocate for their own needs. They can come together and uplift each other, fighting back against the negative effects of ableism. Disability Pride Month is also an opportunity to highlight the accomplishments of disabled people, and their contributions to society.
There are a lot of contributions that Disability Pride Month can help bring to light. According to it.usembassy.gov, businesses prioritizing the inclusion of people with disabilities reported 28% higher revenue and 30% higher profit margins. They also pointed out that the exclusion of disabled people can lead to losses of up to 7% of gross domestic product. Ralph Braun had muscular dystrophy, and his ideas led to wheelchair lifts, wheelchair accessible vans, and motorized scooters, earning him the title of the "father of mobility movement".  Stephan Hawking had lateral sclerosis, and he became one of the most influential physicists of all time, to the point where he was a household name. Putting financial and societal contributions aside, a lot of disabled people are just great people that are kind and fun to be around. It is important to recognize and celebrate these accomplishments.
It is important to celebrate disability pride month, but what are some ways you can celebrate? One way is by sharing your story or helping a disabled person share their story. Another way is to contact elected officials and ask them to support laws that support disabled people, like the Air Carrier Amendments Act. You can also donate to organizations that help disabled people, or read books by disabled authors. A fun way might be to attend a Disability Pride Month event. A lot of big cities host parades or events for Disability Pride Month. Finally, you can celebrate good news from the disability community. The disability community faces a lot of challenges, and highlighting their accomplishments in overcoming those challenges can be a great way to celebrate.
# # #