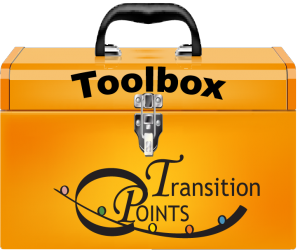 Securing a Future for your Child with a Disability
An online toolkit with sample checklists, documents, and links to additional resources.
Key Contacts for Transition from School to Community Services Sheet – (Template)
Use this handy resource to keep track of the various agencies and key professionals you work with in the developmental disability services field.
Transition POINTS PDF Documents with Helpful Tips:
Thinking about Guardianship checklist (PDF)
This checklist is intended to help you identify your loved one's abilities and areas where help is needed.  This information can be used to work with your attorney to seek an appropriate balance between protection and freedom when considering guardianship and/or conservatorship.
Our Provider Directory