Upcoming Topics:
Pre-Employment Training Services
Past Workshop Topics:
Transition Planning for Foreign Service Families with Disabilities
---

Learn About Pre-Employment Training Services and Summer Opportunities
Friday, May 31st – 10:00 a.m. – 12:00 noon
The Arc of Northern Virginia
2755 Hartland Road, Suite 200
Falls Church, VA 22041
This workshop will provide information on the new Pre-Emplyoyment Transition Services (Pre-ETS) being offered by the Virginia Department of Aging and Rehabilitative Services (DARS). Pre-ETS are designed to be an early start at job exploration for students with disabilities and to enrich transition planning and the continuum of services necessary to prepare students to enter into successful careers and adult life. Pre-ETS can begin when a student turns 14 as part of their overall transition plan, and are not subject to student/family financial participation.
Participants will learn about:
the five pre-employment transition services areas,
the Workforce Innovation and Opportunity Act (WIOA),
activity examples of each service area,
how to access those services,
collaboration with local school districts/ employment services organizations and
summer calendar events.
This presentation will be beneficial for students, parents, special education teachers, guidance counselors, support coordinators, disability advocates, community disability organizations, and employment transition representatives.
Presented by:
Carrie Gilbert, MA, District Pre-Employment Counselor and Keisha Malloy, M.S. CRC, Pre-Employment Counselor from the Alexandria DARS Office and Tyler Schreffler,,M.A., CRC, Unit Supervisor from the Fairfax County DARS office.
There are two ways to attend this workshop:
•  Join us in our conference room to hear our speaker in-person and network with other attendees, or
•  Listen LIVE via webinar on your computer or tablet.
Remember, our Transition Points Webinars and Workshops are FREE to attend, but pre-registration is required.
To Attend the Webinar In Person, Click here:



To Listen to the Webinar Live On-line, Click here: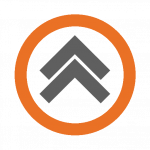 Back to Top
---
Past Workshops

Transition Planning for Foreign Service Families with Disabilities
Presented on Saturday, April 6, 2019
Transition Planning is crucial to a successful future for your child with a disability. This workshop is targeted to families who are in the foreign service or the military or need to plan for the future even though they may not know where they will eventually reside. Learn what actions you can take now to ensure a secure future for your child with a disability. This workshop discusses issues related to future planning including where to access resources; special needs trusts, decision making options once your child turns 18, and Social Security Benefits.
Presented by:
This workshop is sponsored by the Foreign Youth Service Foundation in collaboration with The Arc of Northern Virginia.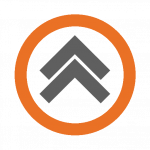 Back to Top
---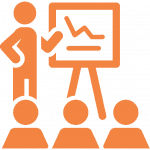 For further information on The Arc of Northern Virginia's Transition Points program contact:
Diane Monnig, Transition Manager at 703-208-1119 x118 or email DMonnig@TheArcofNoVA.org.
For information about sponsorship opportunities to help support and present our workshops , please contact:
Howard Stregack, Director of Development, at 703-208-1119 x102 or email HStregack@TheArcofNoVA.org.