On May 5, 2020, The Arc of Northern Virgnia participating in #GivingTuesdayNow, a global day of unity and giving.
#GivingTuesdayNow is a new global day of giving and unity that will take place on May 5, 2020 as an emergency response to the unprecedented need caused by COVID-19. The day is designed to drive an influx of generosity, citizen engagement, business and philanthropy activation, and support for communities and nonprofits around the world.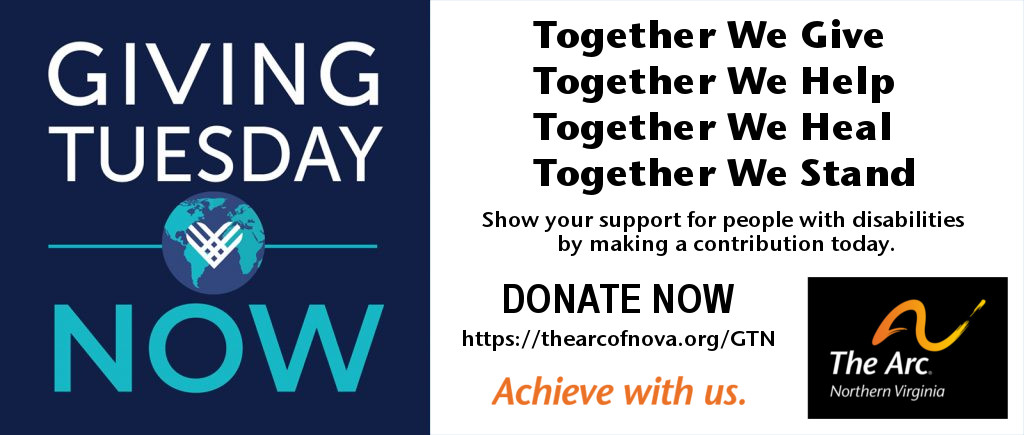 At a time when we are all experiencing the pandemic, generosity is what brings people of all races, faiths, and political views together across the globe. Generosity gives everyone power to make a positive change in the lives of others and is a fundamental value anyone can act on. It's a day for everyone around the world to stand together and give back in all ways, no matter who or where we are.
But we can't do this without you!
Not only do we need your support, we need your help to spread the word. Please tell your friends and family why you believe in our work and encourage them to support us too! Join the movement on May 5, 2020! Bookmark our donate link today and click here to learn about other ways you can participate in the #GivingTuesdayNow movement.
Thank you for being a part of The Arc of Northern Virginia family.