We Made Our Goal!
The Arc of Northern Virginia is grateful for the generous support of the many members of our community who ensured that The Arc of Northern Virginia was able to meet the extraordinary needs of individuals with intellectual and developmental disabilities (ID/DD) in what is most likely the most challenging period of our 59-year history.
Together, we were able to raise over $220,000 to make Vision 2020 a reality!
Thanks to dedicated donors—individuals, families, foundations, and companies large and small—we were able to:
Pivot and convert our programs, workshops, and advocacy into virtual formats to continue providing vital services and supports when the families we serve are facing even more challenges than usual.
Advise families to help them adjust and overcome the continually changing circumstances.
Advocate for greater vaccine coverage for the ID/DD community, more visitation rights in hospitals, and greater flexibility with Medicaid to allow families to use their public services in a way that adapted to their pandemic-time needs.
Ensure that people with ID/DD who receive Supplemental Security Income (SSI) were not excluded from receiving Economic Impact payments.
Enable people with disabilities and their families to move forward with important plans and dreams despite the obstacles 2020 placed in their way.
With this sustaining encouragement, we can continue the fight for full inclusion for those with ID/DD; to further our advocacy to bring public policy in line with our vision; to connect services and providers with those families who desperately need the support; to provide for financial security; to educate and inform; and to raise awareness across the broader community to the idea that everyone deserves "A Life Like Yours."
---
Recognizing Our Major Donors
The Arc of Northern Virginia extends its gratitude to these individuals, families, foundations, and companies that are helping to make Vision 2020 a reality with generous gifts to the campaign.*
Campaign Visionary:
Julie and Mike Connors
Honorary Vision 2020 Chairs:
Foundation for The Arc of Northern Virginia
Harbitter Family Foundation
The Jacquemin Family Foundation
Maria Grazia Panaro Foundation
Vision 2020 Leaders:
Chartis Federal
The Church Family
Randolph D. Rouse Foundation
Alex Yellin and Sheila Billingsley
Vision 2020 Patrons:
Alloy Family Foundation
Janet and Edward Bixby
Claude and Nancy Keener Charitable Fund
The Leland Family
King & Spalding LLP
David J. O'Connor
Phyllis and Keith Talbert
Frank and Linda Trippett
Adam Warshavsky
Vision 2020 Champions:
Mark and Robin Albert
Robert and Kim Beaton
Daniel Bell
World Bank Community Connections Fund
Michael and June Beyer
CertaPro Painters of Springfield, VA
Karen Chandler
Francis and Janice Cirillo
Donald and Leona Drazin
David and Trish Drury
Dungan Family Foundation
Carol and Robert Edwards
The Egan Family
Rikki Epstein and Ron Shapiro
Edward and Jennifer Greene
The Hallbach Family Fund
Paul and Maureen Hallman
Maria Huotari-Ross and Michael Ross
Diana and John Jaeger
Lissy and Charley John
Sue and Peter Keisler
Lawrence B. Taishoff Foundation
James and Ruthann McDivitt
Karen and David McDonald
Thomas and Sonya Ricketts
Ross, Langan & McKendree LLP
The Ruiz Family
Moira and Thomas Saucedo
The Setty Family Foundation
Thomas and Carol Skelly
Roy Swift, Ph.D
Michael and Merle Toobin
United Bank
Martha VanDriel
Dru Ann Vlissides and Steven Rolander
Jeff and Sally Wilklow
Jean Schiro-Zavela and Vance Zavela
Vision 2020 Friends:
American Legion Post 177
John Anderson
Doug and Chris Barbee
Suzanne and Larry Butcher
Gayle Drisco
Carl and Mary Ann Ericson
Stanley & Anna Fijol
Richard and Ellen Flaherty
Sharon and Jonathan Franklin
Susan Haller
The Hamilton Family
Thomas and Elizabeth Hefferon
Erik Hoffman
Laurie Howick
Joan Kasprowicz
Sheila Kuders
Anna Maria Marsili
Steven Martin
Edward O'Brien
Kenneth and Jane Plum
Jeffrey Porro
Seibert Wright Family
The Shelby Family
Marjorie R. Sims
Jeanette Slattery
Larry and Suzanne Stein
Stephen and Valeria Stewart
Pat and Lori Stillman
Howard Stregack and Ellen Bloom
The Thomas Family
Robert and Malaly Volpi
Dawn Ward
Carol and Tom Wheeler
The Williams Family
Wanda Wiser
Alyssa and David Zawicki
The Zoskey Family
* List as of 2/2/2021
All gifts of $100 or above are recognized in this final recognition list for the Vision 2020 campaign.
---
Resources
Ask specific questions about developmental disabilities, and you'll get an immediate response with links to some of our most commonly used resources. Then you'll get a personal follow-up response from an expert staff member to help you find anything you need and give you a point of contact for future questions.

We've curated a 'one-stop shop' full of fact sheets, one-pagers, handouts, guidebooks, and FAQ's.  These guides and documents contain a wealth of information, and we are constantly adding new resources to the library.  Be sure to bookmark the link so you can easily find the information whenever you need it.

Our YouTube channel is filled with recorded webinars to help you hear and see answers to your most difficult questions.  There are over 100 videos posted, on a dynamic range of subjects.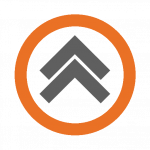 Back to Top
---
For more information on supporting The Arc of Northern Virginia, please contact
Howard Stregack, Director of Development, at 703-208-1119 ext. 102 or email HStregack@TheArcofNoVA.org.
The Arc of Northern Virginia (Tax ID# 54-0675506)