FAQ's            Less Restrictive Options         Referral Process
---
Our Program:
The Arc of Northern Virginia is a state-designated Guardian of Last Resort (GOLR) Project for Northern Virginia. The program currently serves twenty-eight individuals within Northern Virginian who require additional support for making critical life decisions, but have no other appropriate individuals in their lives or resources to hire a private guardian to serve in this capacity.
Our History:
The Arc of Northern Virginia has operated the Guardian of Last Resort Program since 1995, which is contracted by the Virginia Dept. of Aging. Currently, The Arc has the capacity to serve as substitute decision-makers for twenty-eight individuals with developmental disabilities, mental health conditions, and age-related impairments.
Our Goals:
Although Guardianship takes away all legal rights of an individual, it is important to preserve an individual's right to autonomy and self-determination to the maximum extent possible. Just like you and I, anyone can make bad decisions sometimes and it is our right to do so. Therefore, we encourage individuals to make their own decisions whether good or bad; and as long as they are not harmful decisions or decisions that jeopardize someone's health and safety, we try our best to respect their wishes. In addition to ensuring individuals make decisions for themselves, we are always working with them to eventually be at a place where they may no longer need a guardian.
Our Role and Vision:
The Arc of Northern Virginia assumes a variety of decision-making roles depending on the individual's needs, including but not limited to: guardian of the person, conservator, representative payee, medical power of attorney, durable power of attorney, etc for people in state facilities. Regardless of our role, clients are encouraged to participate in their own decision-making to the greatest extent possible.
Other Roles Include:
– To establish a relationship; a bond—a collaborative partnership with the individual
– To understand the individuals wants, needs, and desires (verbal/non-verbal expressions)
– To empower, educate, and help guide individuals with making safe health, social, and financial decisions
– To make sure the individual is safe and is given the right supports to thrive and live life!
– Become actively involved with the individual's support team
– Assist with making critical life decisions (medical, financial, social, residential, etc.)
– Annual Reports to Dept of Social Services that discusses the persons overall mental, physical, social, and financial status.
Services Provided:
The Arc of Northern Virginia staff visit individuals in their homes, offices or in the community at least once monthly (at times more if needed) to monitor their quality of life and the services they receive.
Guardian of Person:
The Arc of Northern Virginia makes major life decisions with the client including medical treatment, residential and housing opportunities benefit applications, end of life plans, or petitions for involuntary hospitalization. We work collaboratively with the individual's team of supports to ensure that the necessary and appropriate services are being provided.
Conservator:
The Arc of Northern Virginia's role includes managing an individual's income, budget and bill paying, maintaining accurate financial records and reporting to appropriate authorities such as Social Security and the County Commissioner of Accounts.
Representative Payee:
The Arc can provide rep. payee services, to those who The Arc serves as guardian, to provide financial management for Social Security and SSI beneficiaries who otherwise are incapable of managing their own benefit payments. This means that we have been qualified by the Social Security Administration to handle someone's benefits to assist individuals with paying bills such as rent and utilities and medical bills, as well as help develop individuals develop an appropriate budget based on their wants, needs, and desires.
Important Note:
Whether you are the person's guardian or conservator; develop limited and less restrictive options, it's important to ensure the person's right to autonomy and self-determination is preserved to the greatest extent possible. This can be accomplished when the court order appointing a guardian and/or conservator is crafted to give only those powers that the incapacitated person absolutely cannot exercise independently due to the person's incapacity. A guardian and/or conservator acting under a court order granting broad powers should have a moral and ethical duty to still consider the expressed wishes and desires of the incapacitated person when the incapacitated person can (at some extent) communicate personal wants, needs, desires, values, and preferred interests.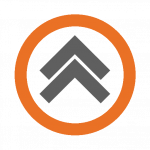 Back to Top