To our friends in the disabilities community,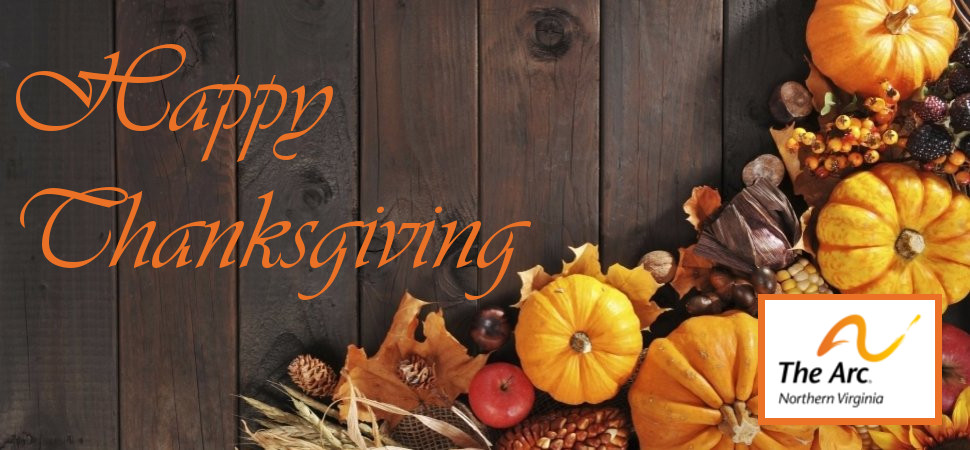 With Thanksgiving just a few more hours away, I've been thinking a lot about being thankful.  I am so grateful to have the opportunity to advocate with each and every one of you to make Virginia better for people with developmental disabilities, which I know really makes Virginia better for everyone.
In the next couple of months, we will have three webinars (live and recorded) to help you prepare.  On Tuesday, December 11th at 3 PM we'll overview opportunities for advocacy before, during, and after our state General Assembly session.  On Wednesday, December 19th at 2 PM we'll have a webinar to talk through our state legislative priorities.  Then, we'll have another webinar on Tuesday, January 15th at 1 PM to prepare for our trips to Richmond.
Some key advocacy dates are already cropping up.  Please take a look at our 2019 advocacy flyer and let us know which events you'd like to join.  There are lots of opportunities and we'll keep adding them as more events arise.
Our most immediate needs are:
• Speakers and line holders for Thursday, January 3rd Region Wide Budget Hearing at Fairfax County Government Center.  The event is at 10 AM, but we need line holders starting at 7 AM for a few speakers.
• Speakers for the Thursday, January 3rd evening Arlington Town Hall at 2100 Clarendon Blvd.  (final date pending, but this is 95% certain)
• Speakers for the Saturday, January 5th Fairfax Town Hall at the Fairfax County Government Center.   (date pending, but 99% set and I need names by 12/1)
If you can speak (or want to talk about it) for any of those dates and/or if you're ready to RSVP for our Richmond carpool trip on 1/23/19 and bus trip on 1/30/19, please let me know!
Happy Thanksgiving!
With a Thankful Advocacy Heart,
Lucy
Lucy Beadnell
Director of Advocacy
703-208-1119 x116